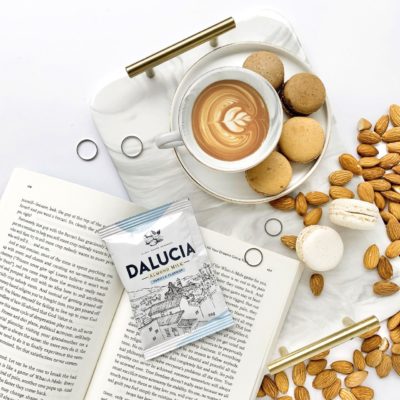 What is DALUCIA Almond Milk?
Ever heard of Almond Milk? We're glad to announce that The Dalucia is the #1st national brand ever to introduce almond milk in Malaysia.
With every care woven into steps of the process and the passion to a craft, we have come out with healthy and addictingly delicious almond milk flavors; — minus the excess saturated fat & cholesterol.